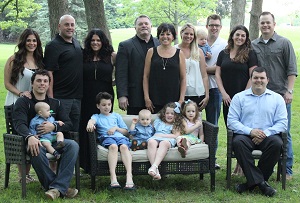 COME JOIN THE FAMILY....
No one has your best interest in mind quite like family.
At Kave Family Financial we know that the surest way to pursue your financial goals is by having a plan. Your life isn't set in stone, so your plan shouldn't be either. Our adaptive planning process allows our clients to focus on their goals, even as their life changes. Client centered personal planning helps to truly work toward the goals you set forth throughout the planning process, ensuring that your financial future is the one you set for yourself.
With a team of specialized professionals standing by we have someone to help with your every need, large or small.
So what are you waiting for? Come join the family!