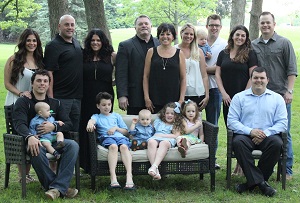 Welcome to Kave Family Financial ..
As a dynamic Brother and sister team with over 30 years of combined experience, we are thrilled to offer you our expertise and personalized financial services. Our journey began as we learned from our father, Rick Kave, who instilled in us the values of integrity, ethics, and treating clients like family. We are excited to continue his legacy and provide you with the highest level of service and care.
At Kave Family Financial, we believe in putting your needs first, always. We never make recommendations based on payment or incentives. Our commitment is to provide you with unbiased advice that we would and have given to our own family. We are dedicated to building strong and lasting relationships with our clients. Focusing on a stewardship approach through education and understanding , ensuring that your financial goals and well-being are at the forefront of everything we do.
We understand the importance of intergenerational planning and the impact it can have on your family's financial future. By implementing strategies that save on taxes and maximize wealth transfer, we aim to help you pass on a legacy that supports your loved ones and benefits your local community.
In addition to our comprehensive financial planning services, we go beyond investments. We provide guidance in tax planning, distribution strategies, and estate planning, ensuring that every aspect of your financial well-being is addressed. With a commitment to continuous learning, we stay up-to-date with industry trends and best practices, allowing us to provide you with the most relevant and effective solutions.
At Kave Family Financial, we treat you with the same care and attention that we would give to our own family members. We are here for you throughout your entire financial journey, from your working years to retirement and beyond. Our aim is to be your trusted partner, providing you with peace of mind and confidence in your financial decisions lasting form you down to your loved ones.
We invite you to experience the Kave Family Financial difference. Contact us today to schedule a consultation and discover how we can help you achieve your financial goals.
SO WHAT ARE YOU WAITNG FOR COME JOIN THE FAMILY TODAY !